Fishing is a relaxing family activity that you can do all year round in Townsend. In nearby Great Smoky Mountains National Park, you can fish 365 days per year, and there are plenty of great spots where you can catch some true gems. The Little River runs through Townsend, and later meets up with the Tennessee River deeper into the park. In this river, you'll find an assortment of trout -rainbow, brown, and brook – as well as bass and other fish. In addition to the amazing potential for a great catch, there's also beautiful scenery and plenty of places to camp and swim if you need to take a break.
What you need to know
In order to fish in Great Smoky Mountains National Park, you will need a permit, so be sure to secure one before your trip to this area. There are also limits on how many fish you can catch – you are limited to five trout and 20 rock bass each day. You should also take care to prevent the spread of Didymo, which is an invasive species of algae that is disrupting the area. You can bring your own gear or rent some at Little River Outfitters and Fly Fishing. This is also a great place to ask any questions you may have about fishing in the area. They even have a fly fishing school, which is an excellent option if you want to teach your kids how to fish or if you are going fishing for the first time yourself. If you're planning a fishing trip within the park, make sure to follow all of the proper guidelines.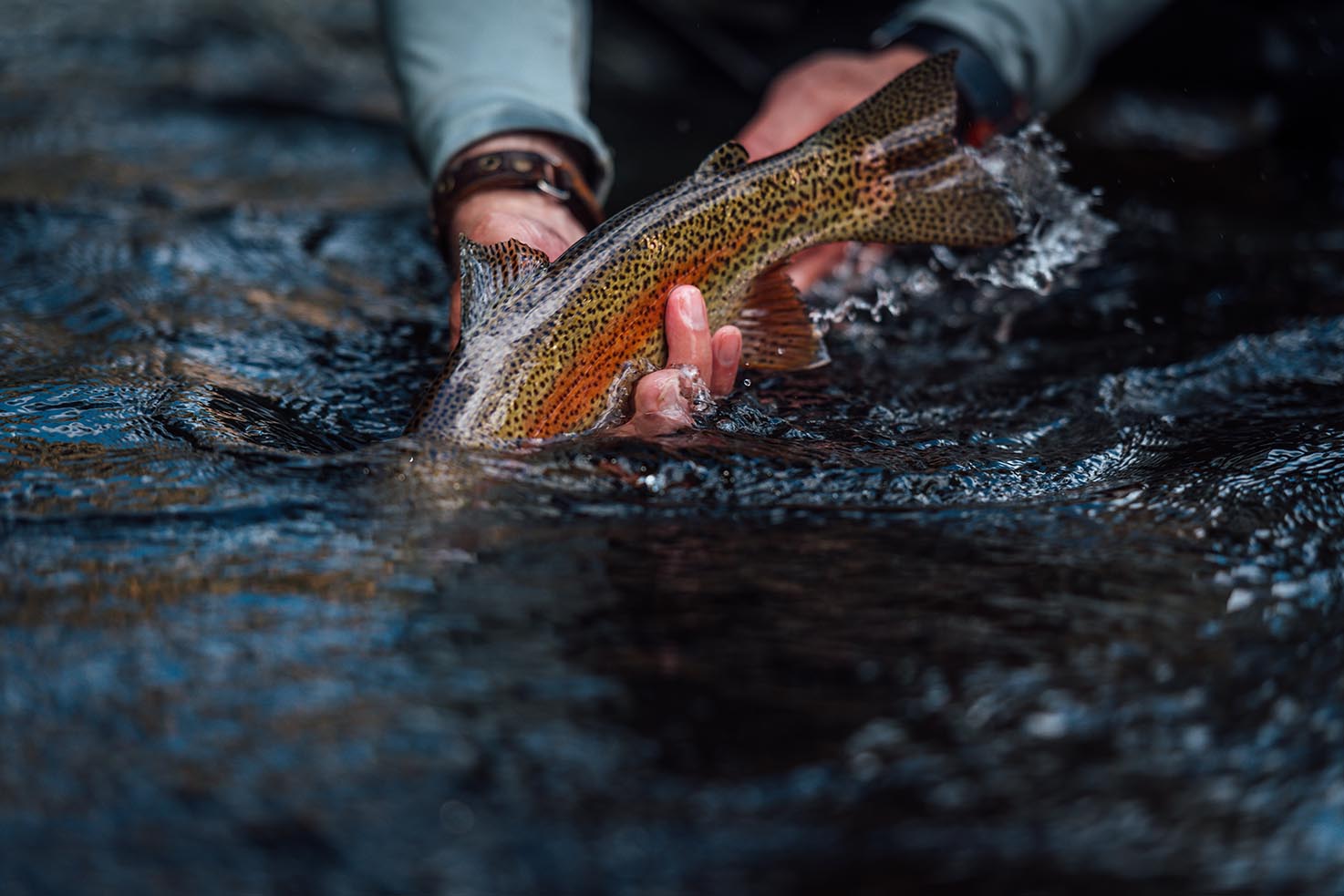 From Little River to Abrams Creek
There's a whopping 750 miles of trout fishing in the national park, so you'll have plenty of spots to choose from. If you like fishing for smaller game, try the East Prong of the Little River, where they are quite common. If you are more interested in larger rainbow trout, take a short drive outside of Townsend to Abrams Creek. All of the fishing in this area is accessible via scenic hikes. Regardless of where you end up going fishing, you are sure to have an excellent time enjoying the natural beauty that Tennessee has to offer.
If you're looking for a fishing adventure in the Smoky Mountains, Townsend offers some great options. Your family can fish for rainbow and brown trout in the Little River, which cuts through Townsend and later runs into the Tennessee River.
Below is an outfitter where you can purchase or rent any fishing materials you may need.