Scenic Drives in Townsend, TN
Townsend is one of the best places to experience the beauty of the southeastern United States. One of the best ways to do that is by taking a drive. There are so many scenic drives in Townsend that it would be difficult to see them all in one trip. There's also something beautiful to see no matter what time of year you visit – there are wildflowers in the spring and summer, colorful leaves in the fall, and magical snow scenes in the winter. There are also stunning mountain views that will take your breath away.
There are a variety of different types of scenic drives in Townsend. Some lead to waterfalls and scenic hikes, and many of them are appropriate for motorcycles as well. There are three particularly notable scenic drives in this area. The first is the Cherohala Skyway, which runs through multiple national forests in the southeast. This drive is located hundreds of feet above sea level and has some of the most stunning mountainous views in the area.
The Roaring Fork Motor Nature Trail is another beautiful scenic drive through the Smoky Mountains where you will see a wide variety of historic buildings and wildlife. This trail is paved but very slim, so it is not appropriate for RVs and other large vehicles. There are also many great hiking trails located off this road. Finally, the Tail of the Dragon is an exciting road that is perfect for car and motorcycle daredevils. This route has tons of twists and turns that are perfect for experienced sports car drivers and motorcyclists. However, it's not for the faint of heart, so be careful if you decide to make this drive.
There are several local motorcycle shops in Townsend where you can buy or rent gear if necessary. This is also a great place to get more information about conditions and which roads you should take, as there are many more than just the few mentioned here. Keep in mind that roads can get congested with traffic in the summer and are sometimes closed in the winter due to severe weather conditions.
See the full business directory →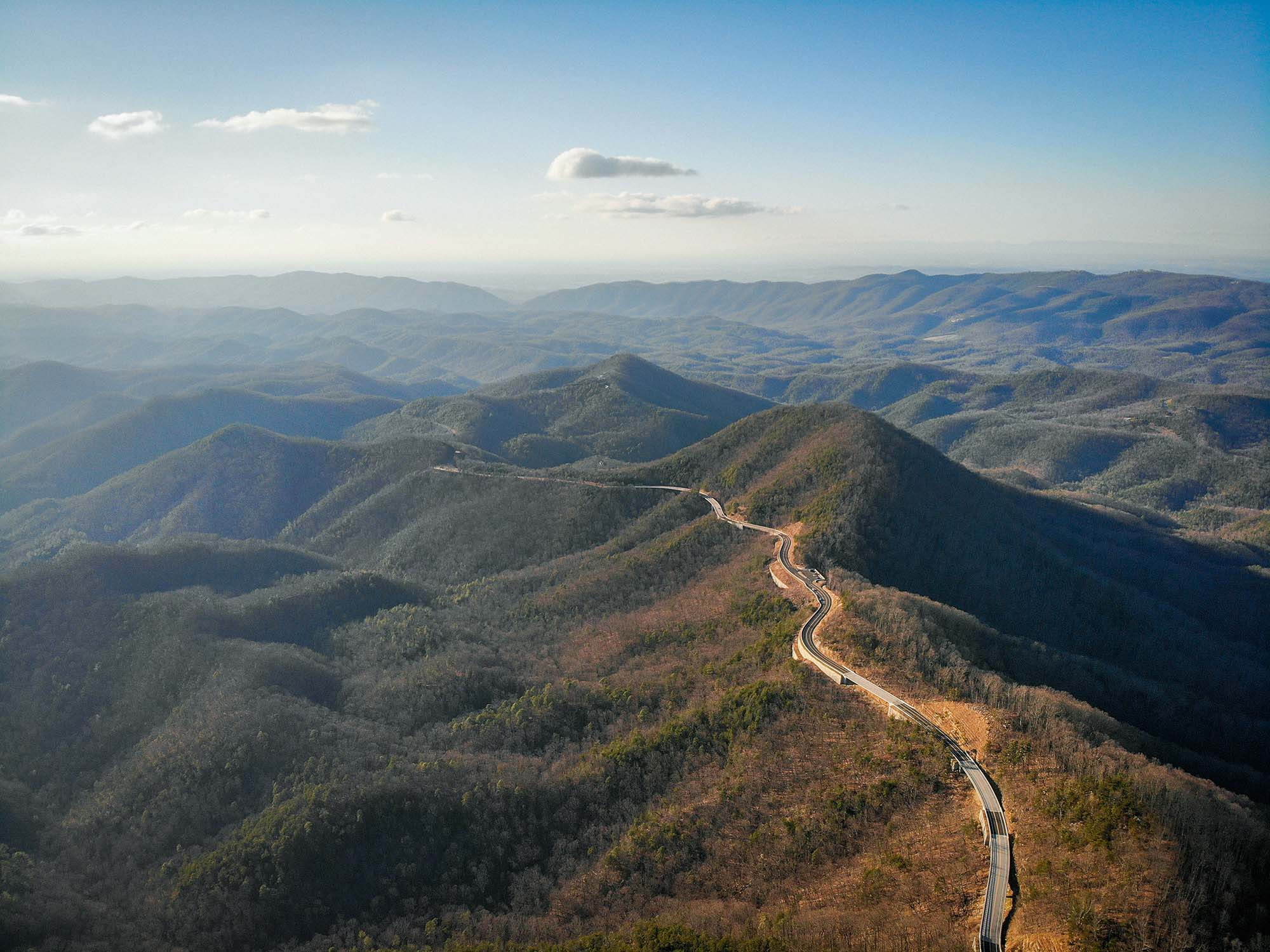 Roaring Fork Motor Nature Trail
The Roaring Fork Motor Nature Trail is a 5.5-mile-long loop road in the Smoky Mountains. The entrance to the motor nature trail is located near the parking areas for Rainbow Falls and ends in Gatlinburg. This one-way loop can be narrow and steep, but it is paved. There are plenty of opportunities along the route to stop and explore trails, historic buildings, and glimpse local wildlife and wildflowers.
The Roaring Fork Motor Nature Trail is impassable to motor homes, buses, or trailers and is closed during the winter season.
Hiking trails along this route:
Historic Buildings along Roaring Fork:
Cherohala Skyway
The Cherohala Skyway crosses through the Cherokee National Forest in Tennessee and the Nantahala National Forest in North Carolina. Designated a "National Scenic Byway," this 2-lane paved road ranges in elevation from 900 feet above sea level to over 5400 feet above sea level.
The Cherohala Skyway Visitor Center is located in Tellico Plains, Tennessee. Free maps, souvenirs, picnic tables, and public restrooms are available. Staff members are on hand to give recommendations on driving conditions and nearby attractions. The visitor center is open daily from 9am – 5pm. Contact: (423) 253-8010
Visit the Skyway's official website for more information about history, local events, and even recommended travel itineraries.
Cherohala Skyway official website →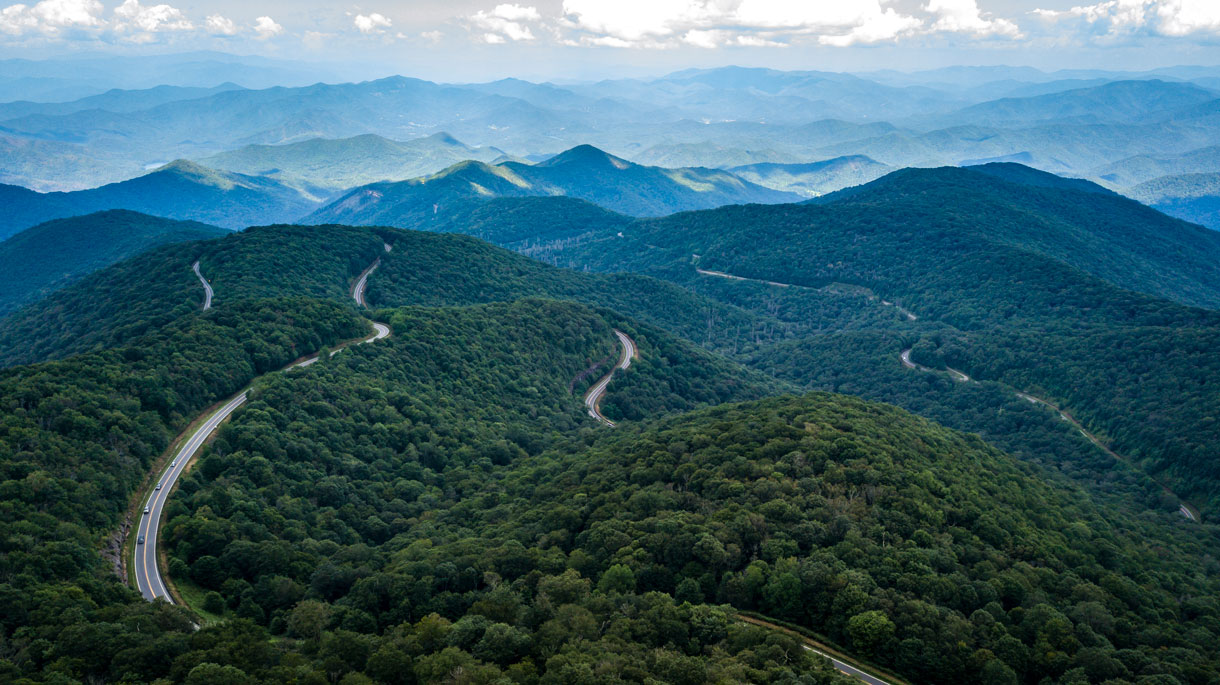 Photo: cherohala.com
Tail of the Dragon
Riders and drivers come from all over to ride the Dragon. Designated US 129, riders of the Tail of the Dragon experience 318 curves in 11 miles. The Dragon begins at Deals Gap on the Tennessee/North Carolina state line. The tight, winding, adrenaline-inducing curves of the Dragon are a destination for motorcycle and sports car enthusiasts.
Don't take this road lightly. The Tail of the Dragon is NOT for sightseers.
The official website of the Tail of the Dragon has more information about this road, advice on planning your trip, touring routes, and even live webcam feeds of certain areas.
Tail of the Dragon →