After winding through the scenic "curves" with the Little River racing alongside you, you are welcomed to beautiful Townsend, Tennessee, and greeted by two hand-painted murals, depicting cultural icons of the city. Shortly after, peeking through the trees, visitors approach something special. Upon further approach – an exquisitely covered bridge reveals itself to visitors and locals alike. The covered bridge encourages visitors to stop, fish, walk, sit and for many, ride their bicycles across. The Townsend/Sunshine Covered Bridge as its called – with its rustic tin roof and curving arches, is built on a structure that has been around for nearly 100 years, has rich cultural roots in Townsend, and is a proud part of the Townsend Historical Trail.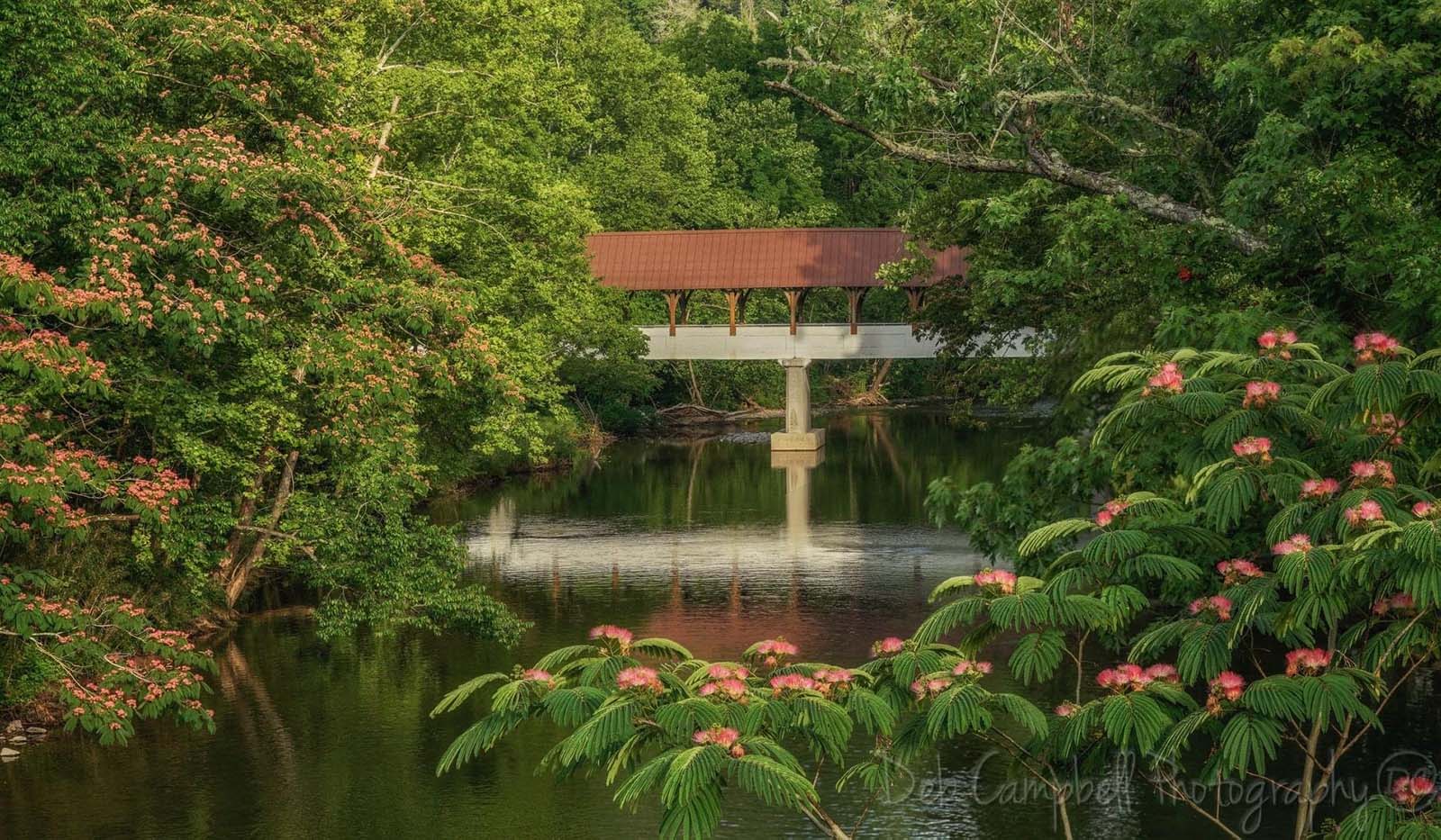 While the bridge's 190ft. structure is nearly 100 years old, the 120 ft. covered portion was completed in 2019. Once a single-lane river crossing for vehicles, The bridge was on the brink of being demolished – and was closed to the public. However, a few Townsend and Blount community members came to its rescue, and were vital to the bridge's realization – and preservation – but it took DECADES for this initiative to take hold.
A handful of community members, dedicated to the heritage of Townsend and the preservation of its future, never gave up! Their persistence and perseverance despite the many setbacks and delays brought the long-awaited restoration and grand opening to fruition on November 6, 2019. What a grand day for the city of Townsend, Tennessee! The bridge was dedicated to Jim Hind – a treasured community member who worked for decades on the project, and although he passed away in 2018, before seeing its completion, the Townsend/Sunshine Covered Bridge was dedicated in his memory and a placard is placed on the bridge's structure.
The Townsend Covered Bridge is half new and half old, with roots based in Townsend history going as far back as the logging days when swinging bridges gave safe passage to the workers who built the town and its roadways. Today, it's a must-stop when visiting Townsend, Tennessee. When peering over the walls of the bridge, trout can be seen swimming beneath the surface of the Little River, and the bridge's reflection sparkling on the water. A popular place for photography, proposals, fishing, picnics, or simply a lunch break – the Townsend/Sunshine Covered Bridge is a place grounded in history – with its face to the future.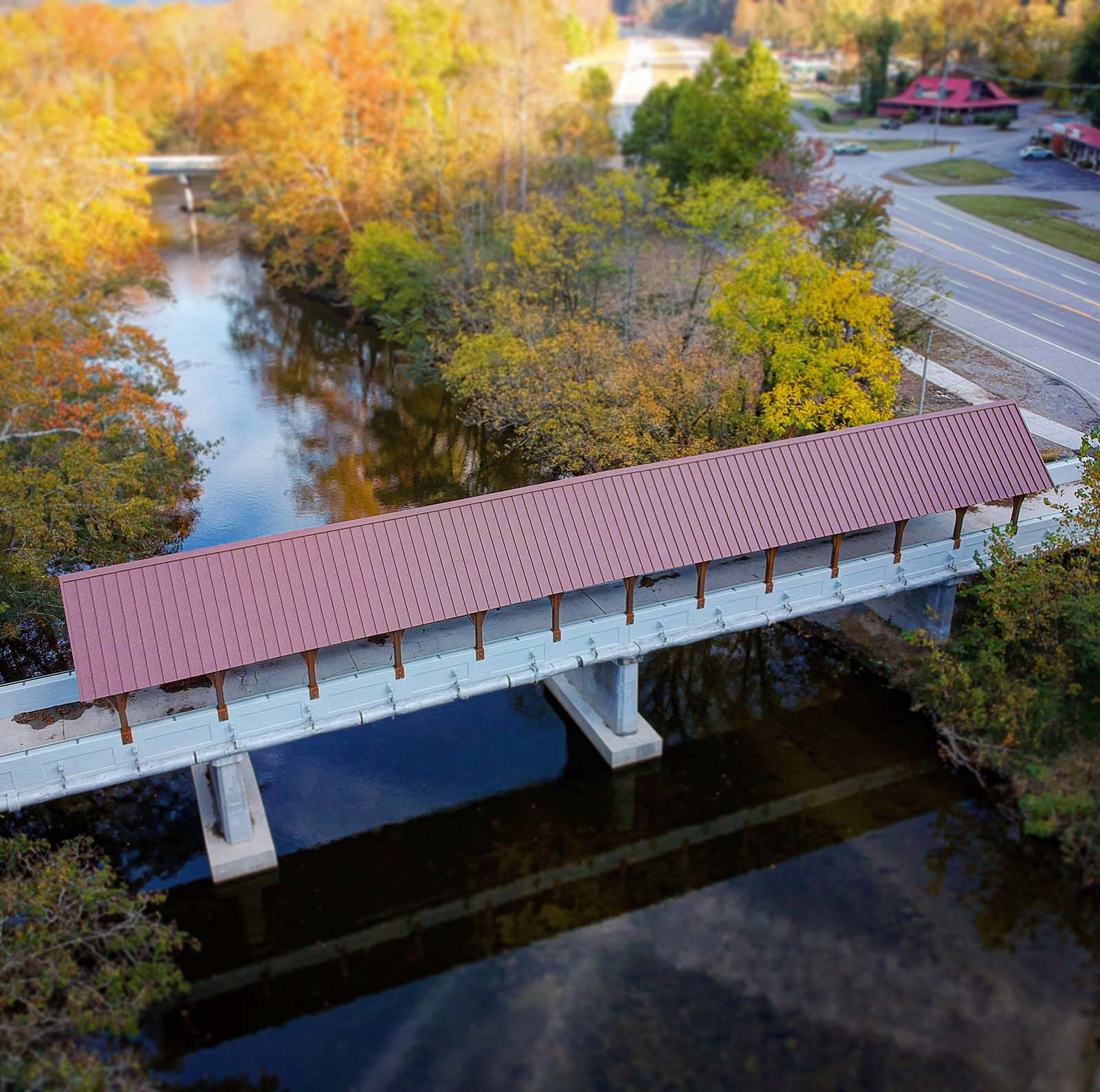 Credits: Little River Creative Marketing